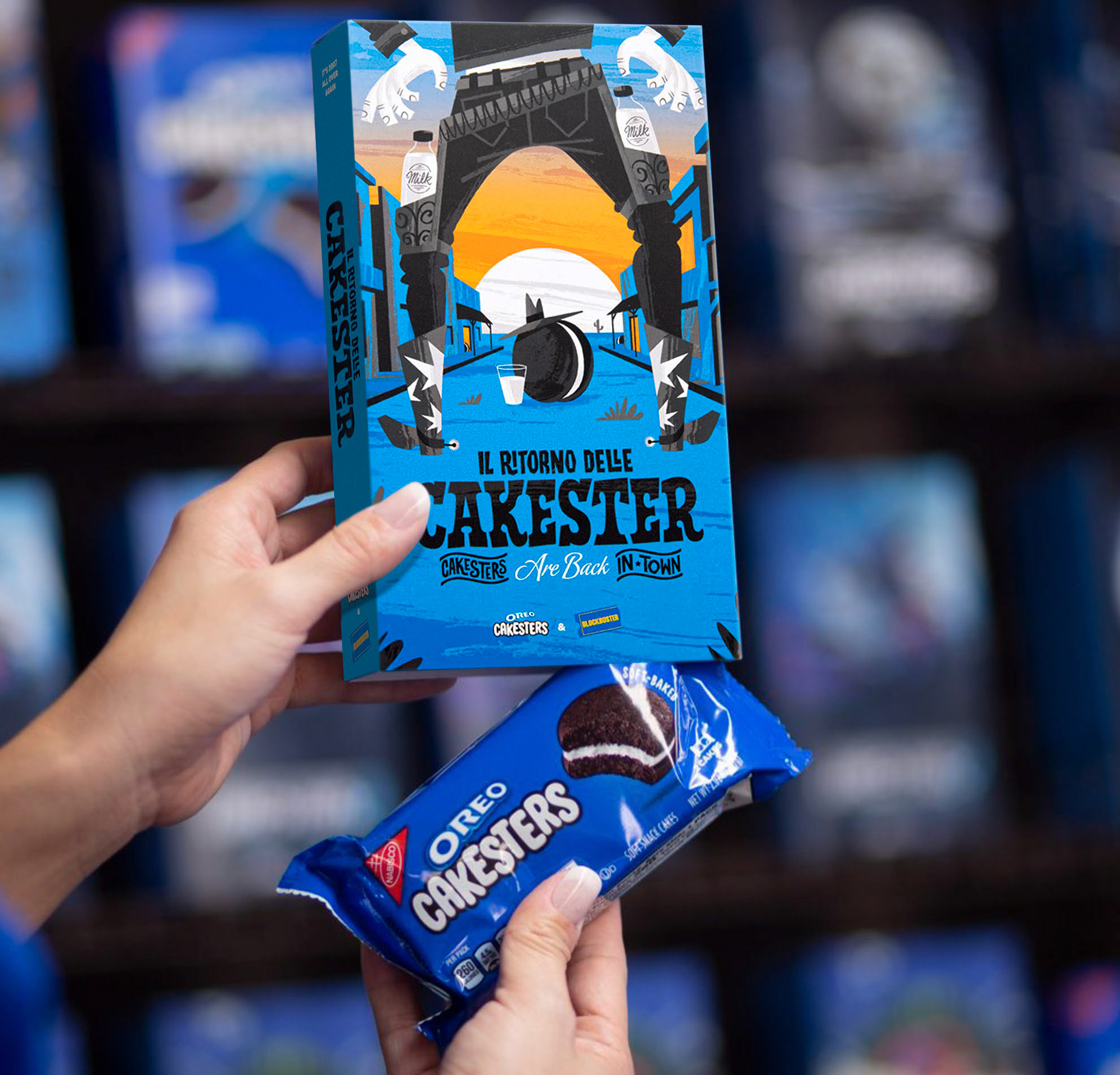 THE LAST BLOCKBUSTER / OREO
OREO Cakesters was originally launched in 2007. Fans have been asking for their return for 10 years. Were replaced the movie posters on the windows and walls, and replaced
the movies on the shelves with custom-made OREO Cakesters movies and movie artwork. I was one of the 6 unique artists to bring the idea to life in true Blockbuster form;
VHS boxes and movie posters were given to store customers and influencers.
__